Go to: Medi Bender Series Tube and Pipe Benders
---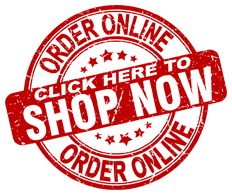 CML USA, Inc. offers a great selection of Ercolina tube and pipe benders with capacities of 1-1/4″ to 6″. Click on a machine below to see features and video of the machine in action. If you aren't sure what you need, contact us and we will walk you through which tube bender will best suit your requirements. Refer to the FAQ page to discover more information about the tube bending process.

Medi Bender® Series Tube & Pipe Benders
---
Are you looking for a high quality rotary draw bender that will bend pipe and tube repeatedly?
Do you need to improve bend quality and create repeatable bends to specific angles in pipe, tube or special profiles?
You're in the right place. Ercolina rotary draw tube and pipe bending machines are ideal for most bending applications.
Rotary draw bending is the principal method of high-quality tube bending today. Bends are formed by drawing the material around a rotating bend die center former. Specifically, the forward tangent of the pipe or tube is held in Ercolina's gripper arm of the bend die as the pipe is drawn around and into the bending die groove. The counter bend die or pressure die applies opposing force to the tube ensuring high bend quality. Contact area between the rotating bend die and the counter bend die is referred to as the line of tangency. What distinguishes rotary draw bending from other methods is the line of tangency is fixed at the point of bend to fully control the flow of material. This control helps to produce tube bends of superior quality.
Rotary draw benders are the most popular machines for use in bending tube, pipe and solids for applications like: handrails, handrail elbows, and wall returns, handicap handrail, furniture and sign frames, custom vehicle parts such as roll cages, brush bars, nerf bars, light racks, running boards and much more. Ercolina rotary draw benders create aesthetically pleasing bends when the right tooling is matched to the application. Furthermore, in many cases, Ercolina standard off the shelf stock tooling is offered in many different centerline bend radii to accommodate your bending applications quickly. Standard bend tooling can often be modified slightly when necessary to accommodate particular bend requirements; or special tube bending tooling can be manufactured to specific requirements of the bending application.
Customers often ask if Ercolina machines and tooling can be used to bend aluminum and stainless tube and pipe. The answer is, "Yes." and with great results. Ercolina bending dies can be modified to meet most commonly used steel aluminum and stainless tubing materials.
Today's customers require reliable bending machines that can produce high quality bends, because nothing is more important than bending with accuracy and efficiency. Ercolina's machines are used by customers in many industries and come highly recommended for rotary draw bending applications. With our rotary draw Super and Top bender models you have the ability to accurately control the tube bending process from beginning to end. Ercolina offers machine models for all shop bending productivity levels from prototype to production with NC or CNC bending controls.
The Ercolina rotary draw pipe bending machine design innovated and transformed the market, offering fast repeatable quality bending at a reasonable price. Our compact powerful design provides large bending capacity and requires limited shop floor space. Ercolina machines are manufactured with top of the line components and are proven very durable offering the customer peace of mind for many years of bending production. For Ercolina customers this means a high quality product that delivers incredible results. Ercolina machines out perform so-called competitive bending machines that use outdated hydraulics and limit switches to control bend angles. No slow ratchet movements, to mid bend time consuming tooling adjustments are required. All Ercolina bending machines are programmable for bend angle with springback compensation and complete bends to 180 degrees in one quick cycle.
Why is now a good time to upgrade shop tube bending equipment?
Today's fabricating customer requires cost effective solutions to compete in existing markets while extending and improving their current capabilities. Fabricators offering tube and pipe bending services often increase their market share and importance to their current customers. With Ercolina tube and pipe benders you can quickly produce bending applications in your shop and control time and labor.
Ercolina product and bending machine pricing is well within most customer's budget range. While financing equipment can be challenging, customers with eligible credit find better competitive lease rates and overall lower lease cost. For greatest financial flexibility CML USA, Inc. and Ercolina offer several lease options and term lengths to meet your requirements. Visit our website at ercolina-usa.com for more lease information and obtain a cost estimate.
If you require assistance to determine which Ercolina tube and pipe benders are right for your shop, our staff is highly trained to assist you with your tube and pipe bending applications. Just call (563) 391-7700 or visit our contact page.