You may become a dealer by downloading our credit application form, and completing all sections. An Ercolina representative will contact you to discuss your interest in becoming a stocking dealer for Ercolina pipe, tube and profile bending machinery. We will review available opportunities and Ercolina dealer qualification guidelines. Your interest in Ercolina product is greatly appreciated.
Sign and mail, fax or email this form to:
Accounts Receivable
CML USA, Inc., Ercolina
3100 Research Parkway
Davenport, IA 52806
Phone: 563-391-7700
Fax: 563-391-7710
Email: info@ercolina-usa.com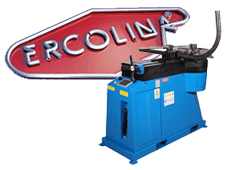 Become a Dealer and Represent a Powerful Brand!
Save