Why Choose Ercolina®?
#4 – Metalworking Machinery
From pipe notchers and grinders to ornamental machinery and metalworking machines like the Era Press EP60 featured this month, Ercolina helps you accomplish the bends your unique project requires. See the Era Press EP60 in action!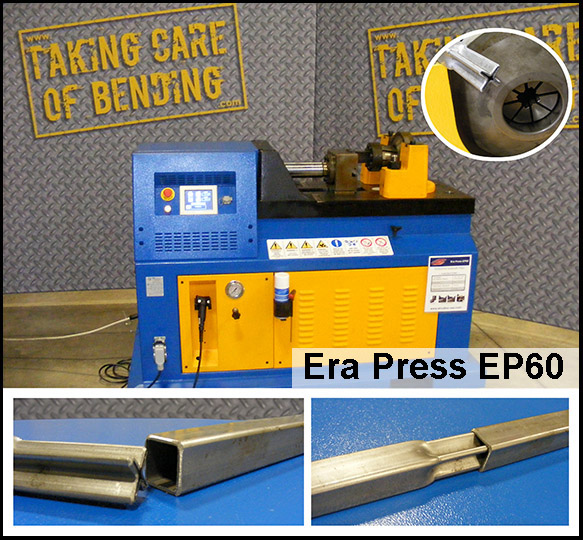 #3 – Rotary Draw Machines
Ercolina offers a great selection of both NC and CNC Mandrel machines and non Mandrel rotary draw benders. We have Rotary Draw Tooling reference sheets available.
Machines that have quick startup programming sheets available.
#2 – Angle Rolls and Ring Rolls
Ercolina has a comprehensive selection of Ercolina angle roll/ring roll – section benders with capacities of 1-1/2″ to 4″ Sch. 40 pipe and angle iron.
See the innovative ideas one customer has used their CE100 to create!
#1 – It's All About Support and Service!
Each month takingcareofbending.com features examples of our different machines and how they can help you be more efficient and productive. Tech tips are offered to take the confusion out of bending.
Our network of knowledgeable dealers in the metal fabricating industry offers local sales and support. Call 563-391-7700 to receive contact information on your regional representative.
Have a difficult or unusual profile to bend? We are here to help you take care of your bending needs just call and ask how our support team can help!
Save
Save