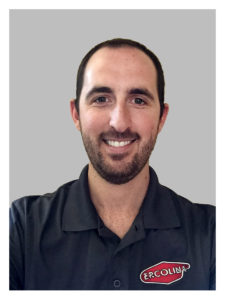 (DAVENPORT, Iowa) – CML USA, Inc., manufacturer of tube, pipe and profile bending and metalworking machinery, is pleased to announce the following addition to our current sales force.
Mike Storto, from Denver, CO, will serve as Ercolina's new Manufacturer's Representative responsible for Colorado, New Mexico, Utah and Wyoming. Mike has been with CML USA for 10 years, most recently as a customer service representative. His knowledge will be invaluable when you are ready to purchase your next Ercolina tube, pipe and profile bending machine or metalworking machinery.
Call CML USA, Inc. Ercolina at 563-391-7700 to receive contact information on your regional representative.
We invite you to tour our web site and find out why Ercolina continues to lead the industry in rotary draw tube & pipe bending machine equipment, NC and CNC Mandrel benders, angle rolls, section benders and tube & pipe notching machines. Contact CML USA, Inc. to discuss your next bending application, request a catalog, speak with your regional Ercolina representative or arrange a demonstration of Ercolina products, at 3100 Research Parkway, Davenport, IA 52806. Phone: 563-391-7700, Fax: 563-391-7710; Email: info@ercolina-usa.com, or visit our website for rotary draw, angle roll-section benders and metalworking machinery at ercolina-usa.com. Don't miss our new NC and CNC mandrel machine website at www.ercolinacnc.com.
Save
Save
Save
Save