---
Welcome to Ercolina-USA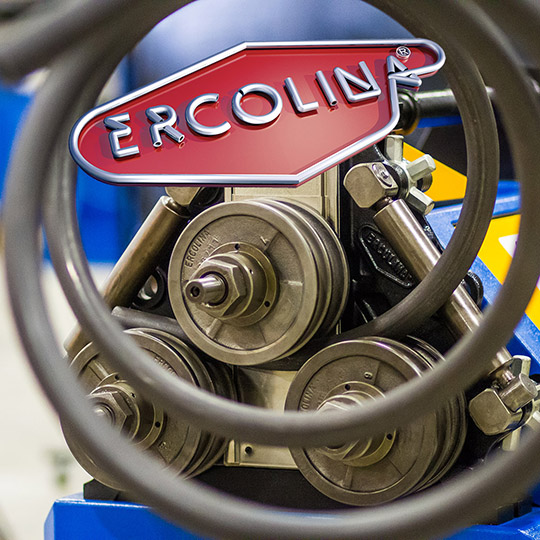 We are  CML USA, the North American supplier of Ercolina tube, pipe and profile bending and metalworking machinery. We are pleased to offer our customers the highest quality pipe & tube bending machines. CML USA, Inc. inventories a wide variety of Tube & Pipe Benders and tooling for round or square tube.
We also provide service parts for all Ercolina tube and pipe bending machine equipment and angle rolls. For your convenience and support, our products are marketed through a network of local distributors and representatives. Our trained sales staff is backed by forty years of experience in tube, pipe and profile bending applications.
Thank you for considering Ercolina Products for your pipe and tube bender needs.
For the latest bending technology, visit our monthly newsletter Taking Care of Bending for tech tips, specials and more about Ercolina-USA pipe & tube bending machines!
Questions about tube bending? Refer to Ercolina's tube bender FAQ page to discover more information about the bending process.